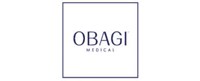 NEW from Obagi Medical: ELASTIderm Facial Serum, The Most Clinically Studied Obagi Medical Product in 10 Years
Obagi Medical have expanded their ELASTIderm Eye Range to include full face, neck and chest with the launch of NEW ELASTIderm Facial Serum, a twice-daily serum powered by patented and proprietary Bi-Mineral Contour Complex™, ELASTIderm Facial Serum delivers rapid bounce-back benefits and long-lasting improvement in firmness and crepiness and is clinically proven to deliver firmer-looking skin.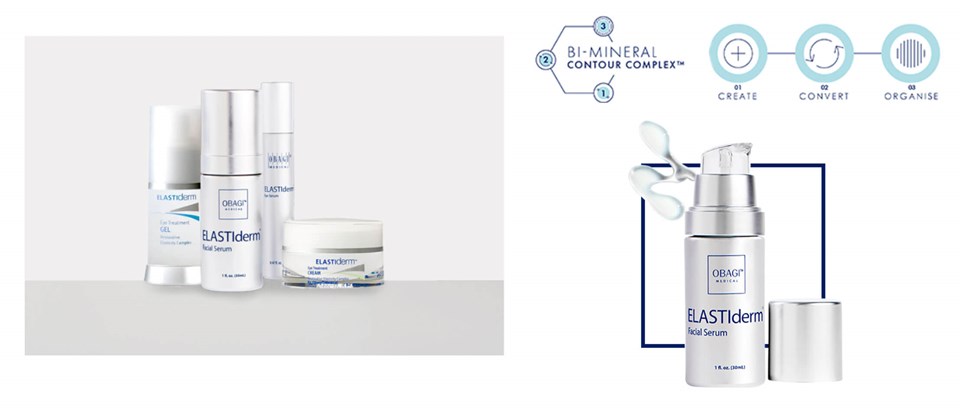 What is Bi-Mineral Contour ComplexTM Technology?
Bi-Mineral Contour Complex™ is an advanced ingredient technology that harnesses two minerals, zinc and copper, with malonate. It is specifically designed to support the three necessary stages of developing healthy elastin. Products that simply add topical elastin to the skin aren't enough to overcome the natural loss of elastin that comes with ageing. Elastin must go through the three crucial stages of Create, Convert, and Organise in order to benefit skin.
Create- new elastin is formed
Convert – newly formed elastin is assembled
Organise – newly organised elastin is organised in the optimal orientation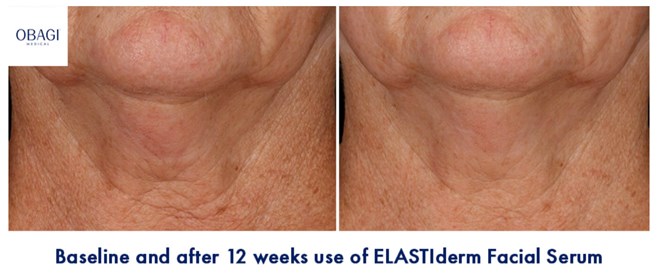 What are the benefits of ELASTIderm Facial Serum?
While devices and procedures to tighten sagging skin remain popular, there are few topical skin care products outside of retinols that are effective at firming skin and are backed by science.
"Following years of research and testing, we're pleased to bring a topical skin care solution to market that solves a need in the industry," said Jaime Castle, President of Obagi. "We're also proud of the fact that, like all Obagi products, ELASTIderm Facial Serum is tested on all skin tones and types and is safe for consumers of all ages seeking firmer-looking skin."
Elastin is a protein in the skin and a component of the dermis that is critical for healthy, youthful-looking skin. Skin elasticity is improved by developing elastin in stages, and not by simply adding topical elastin to the skin. ELASTIderm Facial Serum is the only product on the market with patented Bi-Mineral Contour Complex, specifically designed to promote the three necessary stages of developing healthy, functional elastin.
After 8 weeks use:
100% of participants reported their face looked firmer*
97% said their skin felt more elastic and resilient*
97% saw a diminished appearance of crepey facial skin*
97% reported "my skin has bounce back"* 
*After 8 weeks of use. Results based on a 12-week clinical study. Data on file at Obagi Cosmeceuticals LLC.
FURTHER INFORMATION
Obagi Medical
E: marketing@healthxchange.com