Intraline introduces Dr. Simon Zokaie & Dr. Mark Holmes as Key Opinion Leaders
Intraline Medical Aesthetics is thrilled to announce the appointment of aesthetic doctors, Dr. Simon Zokaie and Dr. Mark Holmes, as Key Opinion Leaders for the Intraline portfolio of medical aesthetic products.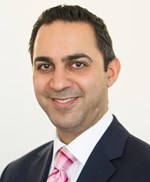 Dr Simon Zokaie qualified from University of Manchester in 2003 and underwent his medical training in London. He gained membership to the Royal College of Physicians (MRCP) and subsequently spent over 5 years training in dermatology. With over 12 years' experience in the field of aesthetics he is a known advanced aesthetic injector and an aesthetic trainer. He is a known celebrity Harley street Dermatologist and has been featured in numerous magazines and national newspapers including the Daily Mail and Marie Claire. His extensive experience and patient centric approach helps sustain the highest quality for our patients as well as maintaining a high clinical excellence. Dr. Simon Zokaie is quoted as saying "I'm very pleased to be appointed as a Key Opinion Leader and help support Intraline medically in their product range. I find Intraline very genuine, honest & ethical. I know they share the same passion as me for education and knowledge".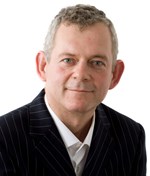 Dr. Mark Holmes is a full time aesthetic and anti-aging doctor based at The McIndoe Centre in East Grinstead and a member of the American Academy of Anti-Ageing Medicine with more than ten years experience in a plastic surgery unit Dr. Holmes has earned an enviable reputation. He is also an active trainer with Derma Medical, focusing on the use of Intraline PDO Threads. He is a former plastic surgery registrar and has been in the cosmetic industry for over 10 years. Mark was trained at Charing Cross and Westminster Medical School, London University. He brings an extraordinary level of expertise and skill to the Intraline team, as he has been actively treating patients with PDO threads for over 5 years and devised the techniques taught in training courses. "One of the main reasons I want to be a KOL for Intraline is they have the same passion for education as I do. The reason I like using Intraline products is because, they are very, very good, the customer service is excellent. Intraline's 720 molded threads are by far the best thread I have ever used." stated Dr. Mark Holmes.
"As we continue to grow as a company it is important that we stay aligned to our mission, one key component of that is being a leader in aesthetic education and resources for our clients and patients, partnering with such skilled and knowledge doctors allows us to continue to deliver on this promise. We are extremely thrilled to be working with both Simon & Mark." stated Terry Fraser, President of Intraline, when asked about the decision to appoint Key Opinion Leaders for the company.
FURTHER INFORMATION