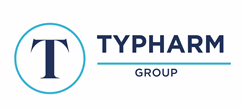 We know how important it is to manage your patients' skin conditions, including inflammatory dermatoses, as well as when it comes to wound care management, to help prevent the development of proud flesh.
Fludroxycortide 4 micrograms per square centimetre Tape (previously known as Haelan® Tape) delivers steroid treatment and is an efficacious adjunct in the management of hypertrophic scars and keloids.1 It also effectively treats skin conditions, particularly those involving inflammation, such as eczema, dermatitis, psoriasis, and lichen planus.2
The self-adhesive tape can be cut to size by the patient to cover the scar site or affected area, including awkward sites such as elbows or fingertips. It is suitable for use by adults or children and offers waterproof protection.
Fludroxycortide Tape has been used by healthcare professionals and patients for over 50 years and is recommended by The British Association of Aesthetic Plastic Surgeons as a simple steroid treatment for scars and keloids.3
FURTHER INFORMATION
Typharm Ltd
www.typharm.com/tape
For Fludroxycortide Tape Prescribing Information and Adverse Events Reporting visit: https://www.typharm.com/wp-content/uploads/2020/06/PI-Fludroxycortide-Tape.pdf
1. Ogawa R et al. J Nippon Med Sch 2016; 83(2): 46-53
2. Layton A. Reviewing the use of Fludroxycortide tape (Haelan Tape) in Dermatology Practice. Typharm Dermatology
3. Scars & Keloids. BAAPS. Available at https://baaps.org.uk/patients/procedures/16/scars_and_keloids.