Today sees the launch of a specialised consulting service targeted at the private aesthetics sector. Founded by Stuart Rose, previously Managing Director of Merz Ltd, MiViVa offers trusted and expert advice to aesthetics businesses which excel at aesthetics, but feel, (maybe even know), they could do better at business.
Stuart Rose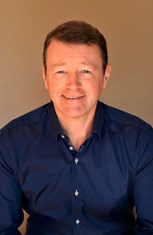 MiViVa's Foundational Culture and Strategy™ approach has been created to provide the bedrock on which any aesthetics practice can build a more cohesive, purposeful ad effective business.
"The world's most inspiring business minds are very clear," says Rose. "If you want your business to thrive, you MUST have a clear culture and strategy - they underpin everything else. And of the two, culture must come first. Every time."
Aimed primarily at established, full-time clinic owners with staff, MiViVa launches three online Foundational Culture™ modules this month.
Creating a Culture for Success: the core module aimed at defining and establishing your own winning culture to increase staff performance and profitability.
Recruitment & Retention: brand perceptions are built on people. Hiring and keeping great staff is pivotal for your success - this module tells you how.
Performance Management: developing your staff to be the best that they can be, (and having the courage and tools to part company with those who don't fit the business), enables authentic business growth and improves profitability.
For those starting out in aesthetic medicine, MiViVa has a tailored introductory module, (Foundational Culture™ Light Touch), which covers all three modules, but with an emphasis on the first. Practitioners in their first year of business can access a limited number of half-price places under the MiViVa Bursary Assisted program.
With over 35 years of experience in domestic and international pharmaceuticals, Stuart Rose has worked for some of the world's largest, (and smallest), businesses in sales, marketing and commercial leadership roles. His experience has given him insights into the things that leaders of businesses, (of any size), need to get right to create longevity and success. 
"I'm passionate about the impact that culture and strategy can have on a business, and I've been privileged to have worked with some amazing people. Having interviewed over 2,500 candidates for a range of roles during my career I've learned some valuable lessons, allowing me to develop a set of skills & techniques to spot, nurture, develop & retain talent, creating the right environment to let it flourish. That environment, or culture, can truly transform a business. I've seen it happen, and when it does it's exciting - for everyone."
The MiViVa Foundational Strategy modules will launch later this year.
FURTHER INFORMATION
Stuart Rose
E: stuart@miviva.org
miviva.org