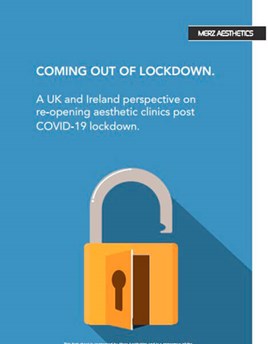 A consensus guidance document for the re-opening of clinics has been published. The fact sheet is sponsored by Merz Aesthetics and is a consensus review created after a roundtable discussion with several UK and Ireland key opinion leaders in aesthetic medicine, including Dr Emma Ravichandran, Dr Simon Ravichandran, Anna Gunning RGN, Emma Chan RGN, Dr Kim Booysen, Annie Cartwright RGN and Freya Carlsen RGN.
As background to developing the document the team reviewed the current guidance from various bodies including the British College of Aesthetic Medicine, Joint Council for Cosmetic Practitioners, British Association of Cosmetic Nurses and Public Health England. The document is intended for use as guidance only, and should help as a tool when considering changes to processes and policies when re-opening clinical practices.
The document is located on www.merz-institute.co.uk. It is login access only and only registered healthcare practitioners can register.