As Fran explained, safety for our users is paramount, any plasma treatment creates a Plume. This plume is the effect of carbonisation of the skin cells during treatment, any airborne viruses present in the skin (sometimes unknown by the patient) will float in the plume and can land anywhere locally in the treatment room, unseen to the naked eye. We always train full PPE for this treatment, but we now have the added extra security of the plasma extractor. Its suitable to be fixed to most plasma pen like devices. The machine clips onto the plasma pen for precise suction or positioned in the immediate vicinity of your working area.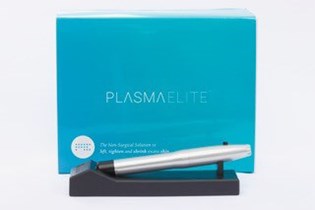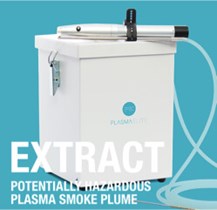 Hepa Filter, tested to the BS3928 standards Hepa Filter efficiency of 99.99% of all viruses extracted Small and compact - measuring 25cm x 17cm x 17cm And of course British made.
Price normally £675 net, but for PMFA £575 net, Plasma Pen special offer price £3400 net with Free Extractor pen. The extractor is available for purchase please see details below.
FURTHER INFORMATION
Plasma Elite
T: 07967 392081
E: info@plasmaelite.com
E: Hello@clinicmusthaves.com
www.clinicmusthaves.com