Aesthetic technology manufacturer, Cutera, announced their latest UK 'Brand Ambassador' as Dr David Eccleston. The new partnership will primarily focus on the Secret RF, the technology brands new radiofrequency microneedling device, but will also see MediZen act as an official 'Centre of Excellence' training center for Cutera.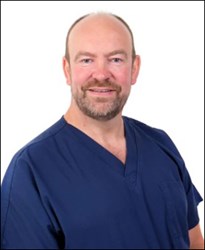 Dr. David Eccleston: ""Having been involved in medical aesthetic treatments for 25 years, I have seen many new technologies come and go. Radiofrequency and medical needling have been around for many years , but with the launch of Secret RF, this is the first time I have been seriously impressed with the clinical results of combined needling and radiofrequency treatment. I fully believe this treatment is a game-changer for skin quality improvement, skin tightening, and the management of scarring and stretch marks, without the need for significant social downtime. I am pleased and proud to be working with the manufacturer of Secret RF, Cutera, as an expert and key opinion leader in this exciting new treatment and am thrilled to be the first clinic in the Midlands to offer Secret RF, as well as being a national training centre for the company."
Tim Taylor, UK Country Manager: "We are delighted to partner with Dr. Eccleston and the entire MediZen team as we see them as the perfect clinic to complement and push the clinical capabilities of the Secret RF. I believe the Secret is a device that will transform the way many practitioners approach the common signs of ageing, allowing them to now provide a dramatic improvement in the appearance of fine lines, wrinkles, skin texture and discoloration, without the associated downtime of more traditional treatments, such as CO2 laser. MediZen tick all the boxes for us as a brand and we feel they are the perfect team to work with as we roll out our UK training network of .Centre of Excellence' sites".
Cutera are set to announce training workshops at the Birmingham-based clinic this summer as the continue to roll out their UK network of training centers.
FURTHER INFORMATION: