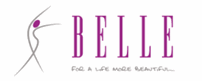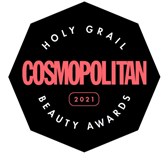 One of the world's best-selling magazines, Cosmopolitan has named Aerolase Neo Elite as the best facial laser in their 2021 Holy Grail beauty awards. Cosmopolitan describes its Holy Grail Beauty awards as "the be-all, end-all products and treatments that our editors *really* want you to try right now". 
The Neo Elite has become accustomed to winning awards having won best hair removal laser in the Dermascope awards three years in a row before moving on to win best laser in these awards for the past 4 years including 2021. 
"It's no surprise to me that the Aerolase Neo Elite continues to win awards" states Ben Sharples, Director of Belle, the sole UK representative of Aerolase. "There is no other laser on the market like it. Not only are Aerolase lasers truly portable, they are constructed using Aerospace grade components which means there is no annual service contract required, no limit on shots and no consumables saving users thousands of pounds. The 650 microsecond pulse which is unique to the neo Elite also means that it is safe to be used on all skin tones from photoype I right through to VI all year round". 
The Neo Elite has over 35 FDA approved applications from nail fungus to skin tags to thread veins and acne. The broad range of treatments offered by the Neo Elite make it a favourite with practitioners and patients. In a recent survey, 94% of Aerolase users said they would recommend the Neo Elite to their colleagues. René Shewalter, Owner of AAC by René in Pennsylvania, USA says "First of all, the Neo Elite works. That's the first thing anyone needs to know. It's pretty easy to sell treatments to clients when you know the laser will work on them. The results give me the confidence to offer the treatment to anyone, and it's my assurance of its effectiveness my clients can undeniably detect. I'm not in sales, and I don't give sales pitches. I have zero background in business. I love what I do. I want to help people, and it goes from there".
FURTHER INFORMATION
Belle
E: mail@belle.org.uk