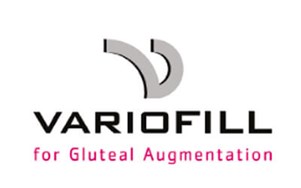 Adoderm GmbH, Cologne, Germany is pleased to announce the long-awaited approval and simultaneous market launch of Variofill® for Gluteal Augmentation in the European Union, United Kingdom and Chile, more countries to follow.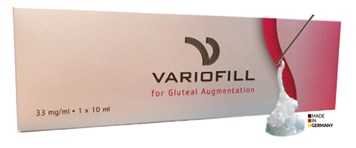 The product is aimed for clinics and trained doctors, specialised and trained in body contouring and buttock enhancement techniques.
In short, Variofill® for Gluteal Augmentation is a high concentration of pure hyaluronic acid (33mg/ml) of non-animal origin indicated to be injected in the gluteal fat subcutaneous tissue with following gel properties:
1. Very high viscoelastic rheology profile as tested from 1rad/sec up to 100rad/sec 
2. Very high cohesive gel and
3. Soft extrusion force.
Variofill® for Gluteal Augmentation is perfect to lift, to create volume and to shape the buttock area in both women and men.
A 62-patient (women and men between 25 and 60 years old) multi-clinical follow-up performed in Germany, France and Turkey, limited to only one session treatment, supports a duration with good results up to 24 months without need of a second session or touch-up.
Approved CE marked Class III injectable medical device in November 2020 under German Notified Body and regulations, Variofill® for Gluteal Augmentation is the only Hyaluronic Acid filler for buttock area to be 100% designed, made and approved in Germany.
The box is made with sustainable selected secondary fibre paper with special printing features increasing and safeguarding the product originality.
Adoderm GmbH will market and distribute the product globally through its appointed exclusive network distributors and discourage physicians to acquire the product if found on Internet platforms.
Adoderm will perform a series of webinars on Anatomy & Injection techniques with worldwide KOL such as Dr Gerhard Sattler (Darmstadt, Germany) and Dr Ali Pirayesh (Amsterdam, Netherlands).
FURTHER INFORMATION:

Adoderm GmbH

E: info@adoderm.com or info@variofill.com