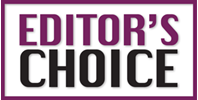 Most plastic surgeons working outside specialist centres for gender affirmation surgery will have a number of patients within their population wishing to undergo their breast surgery more locally. Surgery for this small minority is informed largely by experience in the cisgender population (reduction / augmentation / gynaecomastia), though there are a number of important differences. Furthermore, as the authors observe, this surgery may be the first or only gender affirmation procedure required by some patients. The expectation that this article would address these key differences, enabling the generalist to finesse their procedures in this population was not fully met. The authors outline surgical options with little evaluation or expression of their own conditional preferences. For the trans-female group, breast growth may be initiated by hormonal therapy, but most patients request additional augmentation.
The authors touch on the conflict in selecting implant size: placing the implants beneath the more widely spaced nipples may create an open cleavage that can only be addressed with the use of larger implants that the soft tissue envelope can comfortably accept. There is no mention of the role of pre-implant expansion. On the subject of access incisions and plane of implant placement, the authors offer little more than an account of the options, without preference. The authors make the important observation regarding cancer risk in prolonged hormonal therapy, though elsewhere in this volume, evidence is presented to indicate that trans female risk rises to match that of the cis-female population, and as such the normal clinical / radiological screening measures are required.
The subject of surgery for the trans male chest wall is presented highlighting the key differences when compare to cismale gynaecomastia surgery, namely lateralising / reduction of the nipple areola complex, nipple reduction and (in many cases) a greater initial volume. In this area the authors express a preference for single stage techniques, rather than potentially staged methods relying on skin retraction, and their increasing use of nipple grafting.