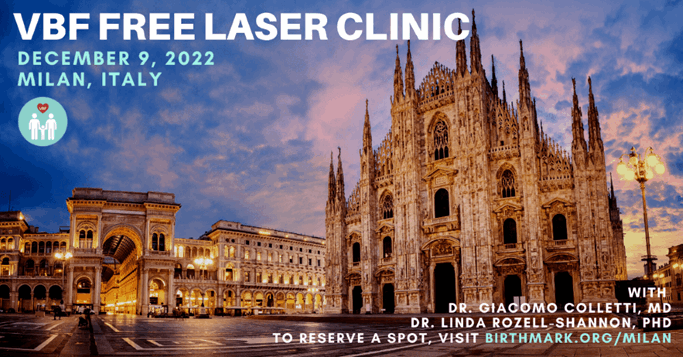 Dr. Giacomo Colletti, Laserplast, and Candela Medical Collaborate to Provide Pro Bono Laser and Ultrasound Treatments
The Vascular Birthmarks Foundation (VBF) is pleased to announce the VBF Milan Free Laser and Ultrasound Clinic on December 9, 2022, in collaboration with Dr. Giacomo Colletti, Dr. Matteo Tretti Clementoni and Candela Medical, a leading global manufacturer of energy-based devices.
This laser and ultrasound clinic is open to adults and children. The VBF is pleased to announce the addition of free Sturge Weber Syndrome (SWS) consultations with VBF SWS Experts Dr. Anne Comi and Dr. Anna Pinto.
"Many individuals and families living with a vascular birthmark, anomaly and/or related syndrome (VBARS) have not been able to have access to care during the past several years due to circumstances out of their control, such as COVID-19 and displacement due to the war in Ukraine," said Dr. Linda Rozell-Shannon, president and founder, The Vascular Birthmarks Foundation. "This free clinic will provide both help and hope to our VBARS community in Europe. No matter what is happening in the world, the need for an accurate diagnosis and appropriate treatment plan does not stop."
There are specific parameters around using lasers on infants and children, and Dr. Giacomo Colletti is a maxillofacial surgeon and one of the leading experts for complex vascular malformations. The clinic will offer free laser and ultrasound services to children and adults living with VBARS, and the treatments will be performed at Laserplast in Milan, Italy. Candela's Vbeam Pulsed Dye Laser (PDL) is considered the gold standard for the laser treatment of port wine stains and other vascular anomalies in infants and children, as well as adults.
This free laser and ultrasound clinic is part of VBF's mission to network families affected by VBARS to the appropriate medical professionals for evaluation and/or treatment, provide informational resources, sponsor physician education, mobilize medical missions, collaborate on research, and support programs that promote acceptance. At VBF's national and international clinics, free laser treatments are offered to patients who cannot afford or have limited access to treatment.
FURTHER INFORMATION