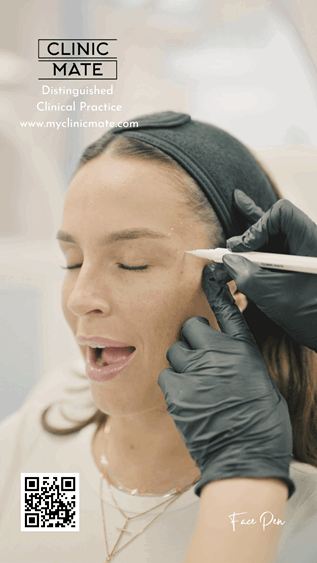 Designed with the meticulous practitioner in mind; the Face Pen by Clinic Mate is the highest quality skin marking tool for clinical practitioners on the market.
As clinical aesthetic practitioners, we understand our job is to make people feel better about themselves - that's a mighty task. That is also the reason we cannot and should not short change ourselves by not having the best tools at our disposal. Being able to mark the skin of your patients in an easy and reliable way means we can achieve higher levels of consistency in our practice without the stress of trying to utilise tools not designed for facial or body planning. The Face Pen solves these problems and re-empowers clinical aesthetic practitioners to reliably deliver on our commitment to patients. 
Join the 100s of practices that have leveraged this simple intervention to drive significant improvements in their clinical process.


FURTHER INFORMATION
Clinic Mate
www.myclinicmate.com