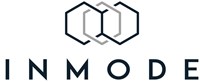 InMode, a leading global provider of innovative, energy-based, minimally invasive solutions has invited world-renowned plastic surgeon Dr Alfredo Hoyos to chair the breakfast at the Annual Conference of the British Association of Aesthetic Plastic Surgeons sponsored by InMode as well as providing a masterclass on body contouring [1]. BAAPS takes place at London Olympia on 10-11 October 2019.
The inventor of high definition liposculpture, dynamic definition lipoplasty and other advanced techniques in body contouring, Dr Alfredo Hoyos is a board-certified plastic surgeon from Colombia who shares his wealth of knowledge by writing books and scientific papers. He also designed the Vaser high definition lipoplasty procedure, an advanced body contouring technique that produces high muscular definition. In his surgical expertise, he considers himself not just a plastic surgeon, but an artist who is able to build curves and sculpt muscles for his clients [2].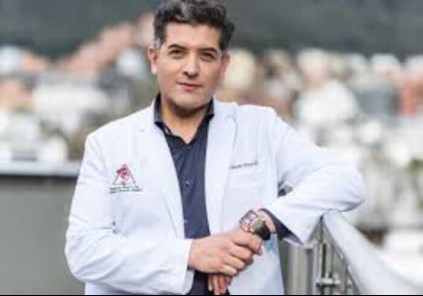 Dr Hoyos is a customer of InMode, working with the BodyTite for radiofrequency assisted body contouring, and will be sharing insights into the company's technologies. "InMode BodyTite's decision to expand its footprint into South America is a reflection of the increasing demand for minimally-invasive solutions in body contouring. InMode is recognised as a leader in the industry by offering state-of-the art technologies that are dedicated to patient and physician satisfaction," says Dr Hoyos.
In addition to chairing the BAAPS breakfast, Dr Hoyos will be presenting on a variety of topics in aesthetic surgery, particularly 'Body Contouring – Adding and Removing Fat', chaired by Dr Marc Pacifico. Here, he will touch on maximising results in fat removal and skin tightening through mixed technologies. Furthermore, he will also hold a masterclass in high definition body contouring (a separate class that requires additional registration and payment).
Who are InMode? [3]
InMode, who are the official sponsor of the breakfast at the BAAPS Annual Conference, are a global aesthetic technology company specialising in radio frequency, laser and light equipment used in aesthetic treatments. They manufacture and supply cutting-edge technology to practitioners for body contouring, liposuction, skin rejuvenation, hair removal and other in-demand aesthetic treatments. The technology they offer caters to a variety of revolutionary non-invasive and minimally invasive options.
The timetable for Dr Hoyos' talk and masterclass for body contouring is as follows:
10 October 14:20-14:35 Mixing Technologies for Maximizing results
11 October 8:00-9:00 Masterclass on High Definition Body Contouring (requires separate payment and registration) 
References:
1. https://baaps.org.uk/asm/
2. https://www.alfredohoyos.com/en/
3. https://www.inmodemd.co.uk
FURTHER INFORMATION
Rosalie Nicholson
T: +44 (0)20 8965 2594
E: rosalie.nicholson@inmodemd.com
W: https://inmodemd.com