Aesthetic technology manufacturer, Cutera, have recently launched their new fractional radio frequency (RF) micro-needling device, Secret RF. Using microneedles, the Secret RF delivers targeted radio frequency energy into deep layers of the skin, without causing damage to the skin surface. Cutera say the new technology allows users to effectively remodel collagen at levels only usually associated with much more aggressive, ablative technologies, and without any of the associated risks and downtime.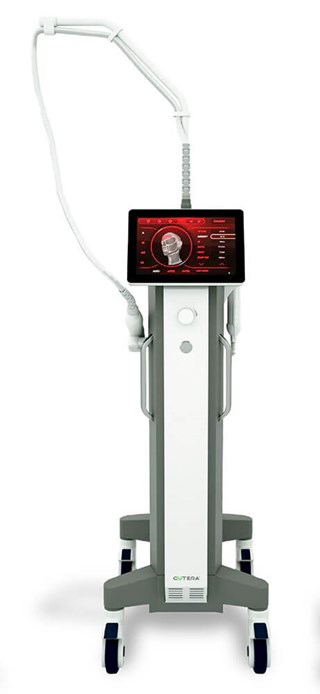 Quote: Tim Taylor, UK Country Manager: "We are delighted to launch this exciting new development in non-surgical anti-ageing to the UK market. The Secret RF is a device I believe will transform the way many practitioners approach the common signs of ageing, allowing them to now provide a dramatic improvement in the appearance of fine lines, wrinkles, skin texture and discoloration, without the associated downtime of more traditional treatments, such as CO2 laser. Clients are demanding dramatic results without downtime: the Secret RF is the answer to this demand".
Cutera have already teamed up with renowned aesthetic Doctor, Tapan Patel, who looks to help Cutera raise awareness of the clinical and commercial benefits of this device for the UK market: "I am delighted that PHI Clinic is the first practice in the UK to offer this new and innovative treatment by Cutera. At PHI, we only use the highest quality devices that ensure our patients undertake treatment that is both safe and that will deliver the best possible results achievable. What stood out to me was the Secret RF's ability to gain dramatic improvements in skin texture and appearance with very little to no downtime. The results I have seen are comparable to those usually only achieved with much more aggressive treatments". 
FURTHER INFORMATION
Cutera UK
E: info.uk@cutera.com
https://cutera.co.uk/secretrf