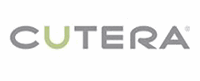 Aesthetic device brand, Cutera, has announced additional speakers for their upcoming Cutera University Clinical Forum event on the 27th of November. Held live from the DeVere Beaumont Estate in Windsor, CUCF will see a range of talks and open panel discussions hosted by the award-winning cosmetic doctor, Tapan Patel.
The brand confirmed that Dr Tapan Patel will chair the open panel discussions with a range of leading voices: Sarah Gaughan, Aesthetic Nurse at PHI Clinic; Dr Anna Hemming, Award-winning Aesthetic Doctor and Founder of Thames clinic; Dr Manav Bawa, award-winning cosmetic doctor and medical director and co-owner of Time Clinic Medical Aesthetics and Wellness; Dr David Eccleston, Clinical Director and part owner of MediZen; and Dr Amit Sra, Medical Director and Co-founder of Cosmebeaute.
The first panel will feature a discussion on the evolution of skin rejuvenation technology and treatments, and the closing panel will assess the future of device-led medical aesthetics.
Leighannah Tickner, Cutera UK's Country Manager, commented: "We are delighted that so many distinguished aesthetic doctors and nurses have agreed to join us at our third CUCF in the UK. The conference is a vital forum for the industry to debate and discuss the latest clinical trends and developments and share wisdom and best practices. I have no doubt that this month's event will provide a forum for insightful discussions that will translate into practical ideas."
A limited number of tickets remain available for purchase. For more information and continued updates on CUCF, visit www.cucf.co.uk