Offer ends 30th Sep 2021
Simply use this link below
https://www.pabau.com/start-trial/?ref=thepmfajournal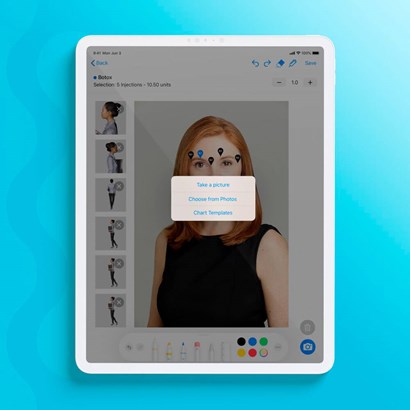 Pabau is a clinic management software that collects and organizes all the information you gather throughout the Patients' journey, then empowers you to use it to achieve great things. It will help you automate the appointment process, help to grow your sales & save you time by eliminating business chaos.
With Pabau, you can tailor an unforgettable patients' experience with all the right tools to exceed your patients'' expectations and ensure a smooth patients' journey. From capturing patients' information including before and after pictures (see attachment image), to creation of customizable forms, details are instantly synced to the patient's record in Pabau.
BNF drug look up
With Pabau's drug database, you can automatically look up and select drugs at the point of prescription and check for details such as allergies and cross-sensitivity, side effects, cautions and more
Lab Requests
|Another great feature is creating a lab request for any clinical laboratory that uses third party lab systems, and also receive results in an instant from the laboratory to your Pabau account.
Easy installation, effortless integration, paperless, 24/7 online booking, and free online webinars about the software are some of the 50+ benefits that this software has to offer.
FURTHER INFORMATION 
Pabau
E: ellen@pabau.com
W: www. pabau.com