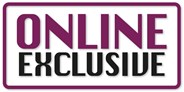 General review
Immediately you sense a class act as the transparent cellophane membrane surrounding the book, beautifully adorned by the 'Three Graces' painting, is removed and the non-slip textured feel of the hard cover is exposed. This surface prevents the heavy book from slipping over the edge of the desk onto the floor and I suspect is coffee stain proof.
This father and son latest volume updates the original two volumes by Nahai in 2005 and 2011 and is one that should be an integral part of every plastic surgeon's training and on the library shelf of all those claiming to have an aesthetic practice.
The modest yet inspiring senior author's personality, together with his powers of persuasion and respectful leadership, combined with his long-time renowned passion to educate and train all levels of surgeon with patient safety always at the forefront, reinforces the joys of being a plastic and aesthetic surgeon. The search for surgical techniques that can produce results that mimic the appearance of eternal youth and attractiveness continues and this third edition is at the forefront for educating us so that we can benchmark and improve our outcomes.
To truly feel the value for the content, yet recognise the limitations of this best in library book, containing an impressive 1877 illustrations and 113 chapters, it must be thumbed through and assimilated by the reader more than once and should be read from the start of Volume 1 for continuity. It is ideal for the plastic surgeon in training. Many of the photographs are shown by permission from other articles or books and are therefore not original, which is disappointing, especially if readers are seeking to be updated on new techniques. To those of us that regularly attend meetings these chapters are not adding anything new, but they are elaborating on presentations and peer reviewed articles published elsewhere and describe the current views and practice of the authors. That being said there is a flying start to the book from Foad Nahai on decision-making in the midface, followed by a comprehensive must-read chapter from Tonnard on recontouring the midface that is extremely well put together, followed by the usual elegance of a Renato Saltz chapter on endoscopic midface lift. By then further reading of the book is compulsive with some of the old 'masters' being drawn in as authors for the subsequent chapters. However experienced we might think we are, there are always tips and tricks to learn.
Critical review
After 40 years in the profession I can relate to these topics and each author's views and I may not agree with them all, but my divergence of opinion is based on personal experience using similar or differing techniques that I have developed to get me the best results for my patients. These authors are merely doing the same, yet they have the power of data and such impressive results that sometimes cannot be matched, so we readers should modify our own practices only if there is a better expected outcome. Such a dichotomy of opinion is good for the specialty and breeds healthy debate. For example, not everyone agrees that extensive undermining of facial skin, release of deep retaining ligaments, use of drains or the current vogue to net suture any deep space using frightening looking continuous 'net' skin sutures, nor that the Mustardé suture technique presented in Chapter 57 should be the panacea treatment for all prominent ears. Use of Dermabond skin glue to stabilise the ear to the head as a dressing also has a significant risk of developing a skin allergy that is unmentioned.
There are non-discussed variances of ear anatomy and a variety of options for minimalistic surgeries now available, including silicone bars in adolescents and the use of silicone 'ear buddies' in neonates, invented by David Gault, that can avoid the need for surgical correction of prominent ears and these are not even mentioned yet are at the forefront of modern technique. From personal experience, my own granddaughter had the ear buddies with a highly effective outcome. For neck laxity the only suture suspension technique mentioned, yet discarded as ineffective, was that attributed to Furnas. There is a major move to use the latest 'MyEllevate' suture suspension technique introduced by Greg Mueller that can create excellent results from minimalistic, low-risk surgery yet this is not included in this volume. Rhinoplasty is well covered, but I would like to have seen more inclusion of international authors on addressing the difficult ptotic nose, how to manage the thick skin nose tip and the complex challenging Middle Eastern nose. To correct a comment within the book, tranexamic acid is commonly used now to stabilise clots, reduce inflammation and therefore reduce postoperative pain and risk of bleeding in aesthetic surgery and has been used for years in many surgeons' practices with no increased risk of deep vein thrombosis. Less swelling also speeds up recovery time.
A comparison with pitfalls, obfuscating factors and alternative options within each chapter would have been useful, together with more on technique plus video demonstrations in some chapters. There are a few figures repeated throughout the book, but this can deliver and redeliver the message with effect. Some of the illustrations could be made more clear and anatomically more accurate i.e. figure 59.6 the superior labial artery is mal-sited and although the internal carotid artery does have a significant blood flow contribution to the nose these are all from intracranial branches including the ophthalmic artery and the risk on blindness from injection of fat and fillers involving lymphatics or blood vessels whilst glanced upon, was not elaborated in enough detail in the midface and nasal section, but most illustrations are outstanding. The odd spelling mistake or typo is irritating, and text references tend to be somewhat historical and 'chummy', but the invited authors are mostly experienced senior surgeons with much to learn from. There are notable exclusions in content and also in notable authors. If readers are really expecting to look for all of the present and future developments of aesthetic surgery there are omissions, examples being the use of Piezotome™ for osteotomy, recent advances in stem cell transfer, NanoCube™ fat grafting device, re-pigmentation and advances in the use of medical tattoo and laboratory-based research in tissue engineering, but these do not detract from the value of this book.
Following the well documented twins study on facial rejuvenation by Bud Alpert in 2009, it is refreshing to now see that each contributing author has clearly diverged away from aggressive surgical technique. The modern concept, created by a better understanding of surgical anatomy, is now to address each component within the composite of tissues that constitute the face and neck separately and minimalistically. Perhaps Marten's uncompromising approach to the neck in Chapter 53 is a somewhat bombastic view, but his results are outstanding and give great food for thought, especially to those of us that recognise that neck laxity is first to reappear after facelift. However, a vertical direct excision of redundant skin, as described by Biggs, does give outstanding results under local anaesthetic with minimal risks in the many elderly patients with 'turkey necks' not seeking an extensive facelift procedure and should not be discarded as an option. It is however, very interesting and refreshing to contrast the view of Foad Nahai when starting each section as a lead-off chapter where he puts his experience on the line against those authors that then follow in the book, an example being within the chapter on skin tightening procedures of the neck and treatment of the prominent submandibular gland.
Not all chapters are relevant to the working practice of all surgeons, but they are certainly of general interest to all aesthetic surgeons and there are translational tips and tricks and an education to be found in most chapters. There are many thought-provoking sections within each chapter and the reading quality is interesting and compulsive.
Summary
In summary this 3rd edition of a three-volume book on aesthetic plastic surgery is a must for all those established surgeons working within the specialty and for those wanting to learn from the past and move into the future with a successful and rewarding career in aesthetic plastic surgery. It is a basis for education, training and examination for all plastic surgery residents, even those not wishing to specialise in aesthetic surgery, because the same techniques can be extrapolated for use in 'Aesthetica' patients with disease deformity and disfigurement.