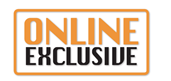 Following the unprecedented COVID-19 pandemic and national lockdown, the NHS capacity has been overwhelmed this year. As a result, all private corporate hospitals were contracted by the government to support the NHS. 
Aesthetic plastic patients are given 'low' priority under the current circumstances. Elective operations for aesthetic reasons were not given 'equitability' at par with other specialties because of misinterpretations in corporate hospitals of the 'category system' designed by the governing bodies e.g. the Royal College of Surgeons.
Hence, aesthetic surgeons and patients are in an uncertain situation about the possibility of using private corporate hospitals for the foreseeable future, particularly in light of the current second lockdown in England (just begun at the time of writing in early November).
Aesthetic patients are suffering significant psychological issues because of delays and uncertainties. Aesthetic plastic surgeons who are in 'full-time' private practice are severely affected because of the loss of their earnings for the last eight months.
The situation led CAPSCO (the Consortium of Aesthetic Plastic Surgery Clinic Owners) to conduct a nationwide survey of aesthetic clinic facilities and their potential usage to benefit aesthetic surgeons who do not have their own clinics. The purpose was to help aesthetic plastic surgery patients whose operations cannot take place in private corporate hospitals. It will also help to develop a synergistic relationship amongst those aesthetic plastic surgeons who don't have their own clinics and those surgeons who own aesthetic clinics.
We believe that aesthetic patients will get better and safer care as they will be treated in a 'COVID-19 free' environment in exclusive facilities for such procedures. The patient's pathways and clinical governance in specialised aesthetic clinics are 'tailor made' and 'purpose specific'. 
This synergistic model will mutually help clinic owners to utilise their spare capacity and aesthetic surgeons will be able to provide services to their patients in a safer environment away from corporate private hospitals. It will also help ease the burden on corporate private hospitals during this difficult and uncertain time to deal with COVID-19 patients.
Please see the figures below for the results of the survey.
 
http://capsco.co.uk/