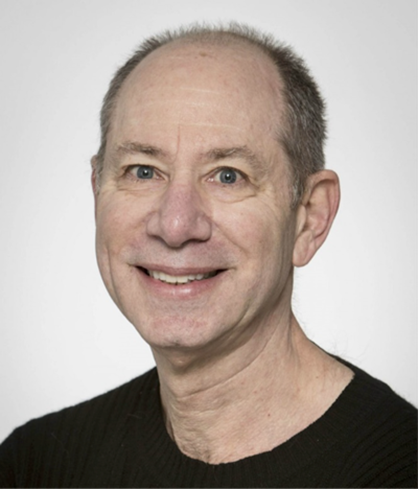 Revelation
By Robert Frost (my favourite American Poet)
WE make ourselves a place apart
Behind light words that tease and flout,
But oh, the agitated heart
Till someone find us really out.
'Tis pity if the case require
(Or so we say) that in the end
We speak the literal to inspire
The understanding of a friend.
But so will all, from babes that play
At hide-and-seek to God afar,
So all who hide too well away
Must speak and tell us where they are.
I will cut and paste from an Editorial I wrote in the Journal of Plastic Reconstructive and Aesthetic Surgery back in 2008 (2008;61:599-602). In this editorial I introduced to the readers a person who could speak to us, with no ambiguity or pretences. A person who over the years became a great personal friend and confident. I quote:
"Each week in our clinical team meeting we have an informal item on the unwritten agenda called 'housekeeping'. It is where any member of the team can raise any issue that involves the day-to-day running of the team, leave, meetings, theatre schedules, etc. Housekeeping is an important function of information dissemination and keeping everyone up to date with changes that affect routine practice. So it is in this spirit that I want to take this opportunity to announce the changes in Author Guidelines which are taking immediate effect. For the sake of re-assurance this is not the product of editorial brain fever but something that has been considered over a period of time and discussed amongst the entire Editorial Advisory Board. What are the principle changes that are now being implemented?"
I talk about various things and then I continue ….
"So that completes the section of Housekeeping on author guidelines. Anything else? Well yes, three more things. LFA – Letter from America is now going to be a regular bi-monthly feature. In this respect I am delighted to introduce the author Felix Freshwater. Felix is one of those rare creatures, a happy American plastic surgeon! Okay, that was a bit tongue-in-cheek, but again more of that later. Felix is not a typical American plastic surgeon and as he told me he has done no cosmetic surgery since the millennium. His practice is 90% hand and 10% reconstructive surgery. When he introduces himself socially he calls himself a 'hand doctor' as he says he 'is ashamed of what has become of plastic surgery in the US' including the 'trivialization and sensationalization of the field in the media'. When my predecessor, Simon Kay, called for more reviewers in 2005, Felix volunteered his services and was invited onto the editorial board. When I took over last year I exchanged a few e-mails with Felix and quickly came to realize that he is an extraordinary person with such a lot to offer.
After receiving a few communications from various airport lounges on the East coast my mind went to one of the key figures of my youth, Alistair Cooke! Alistair was born on November 20th, 1908 in Salford, Lancashire, UK, and died 95 years later in New York city on March 30th 2004. He was a journalist and a broadcaster and moved to America in 1937, becoming an American Citizen in 1941. In 1946 he broadcast his first 'Letter' from America on March 24th. This was to be the first of a series of 13 weekly instalments but it went on for 58 years and 2869 instalments. He enjoyed an enormous world-wide audience through the BBC World Service, including my mother. Before the era of television, the radio was a focal point of contact with the world and we would 'tune in' as a family to listen to this wonderful vocal delivery which was delightfully entertaining, educational and always thought-provoking. The style and content of Alistair Cooke's letters was just like Felix Freshwater's e-mails. I felt a sense of discomfort that I should be the sole recipient of his wit and wisdom and that his e-mails should have a much wider audience. And so I invited Felix to become a regular contributor to the journal and what better title could we have than 'Letter from America'?
Being a bi-monthly feature we may not get 2869 instalments out of him but I hope we get a few decades at least. I have had the opportunity to read a letter from Paul Manson, Professor of Plastic Surgery at Johns Hopkins in which he described Felix Freshwater as a world class historian in Plastic Surgery, 'unafraid to challenge the accepted dogma' and correct erroneous impressions. A 'true scholar', an 'outstanding clinician' and a great humanitarian. I hope you all get to know more about this outstanding American plastic surgeon through his letters in the years to come."
Dear Felix. 
We shared a mutual admiration for the person we regarded to be the greatest Editor of any journal in the field of plastic surgery, Robert Goldwyn. He was a person of the highest personal integrity and far, far removed from some of the editors we faced over the years who are / were involved in corruption, cover ups and abuse of publishing ethics. Felix was one of those people that had a terrier like instinct for following a trail. There never will be another Felix and I miss him already. An email, an FB posting, a Skype message, these were all so full of energy, of positivity, when they came from Felix. I am glad that his suffering is over and I send my deep condolences to Melodye, his dear wife and David, his dear son, which whom he has already shared a life-time of adventures.
A Psalm of David.
The LORD is my shepherd; I shall not want. He maketh me to lie down in green pastures; He leadeth me beside the still waters. He restoreth my soul; He guideth me in straight paths for His name's sake. Yea, though I walk through the valley of the shadow of death, I will fear no evil, for Thou art with me; Thy rod and Thy staff, they comfort me. Thou preparest a table before me in the presence of mine enemies; Thou hast anointed my head with oil; my cup runneth over. Surely goodness and mercy shall follow me all the days of my life; and I shall dwell in the house of the LORD for ever.