23-26 March 2023 • Beverly Hills, Los Angeles, California, United States
Report by Mohsen Naraghi, MD, Triple Board Certified Facial Plastic Reconstructive Surgeon, Medical Director at Orphans Worldwide, Jacksonville, Florida.
The 6th edition of the LA-MCA meeting and hands-on workshops was held in the lovely Beverly Hills Four Seasons Hotel. LA-MCA 2023's educational focus was to teach the ultimate goal of safely delivering superior aesthetic beauty and anti-aging patient results using the best and most advanced techniques, medical products, and technologies. The faculty included over 70 world-renowned leaders in aesthetics, gathered once again in beautiful Beverly Hills to bring participants four full days of scientific sessions, live immersion clinics, MCA Masters Workshops, ultrasound for Injectors course, and the LA-MCA signature Fillers & Injectable Cadaver Dissection course.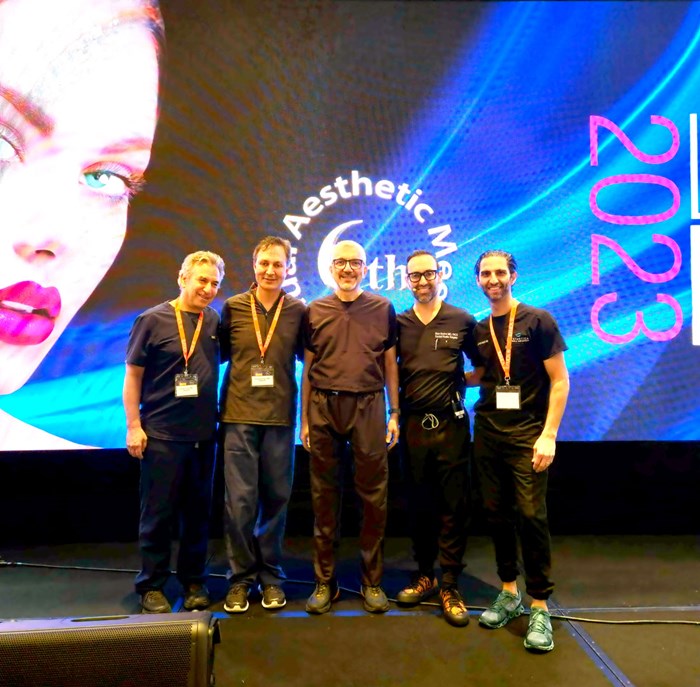 One of LA-MCA's most exciting sessions was the hands-on cadaver dissection workshop led by Dr Karimi. During this session, cadaver dissection was demonstrated to show various thread techniques and filler injections in different parts of the face, from the forehead and eyebrow to the mandibular angle and neck. The placement of the threads and fillers was shown with pearls to avoid complications, especially danger zones and essential structures like the arteries and nerves. Subsequently, participants could dissect their specimens and use different filler injection techniques and thread lifting from basic to the most advanced level, like the retrobulbar injection of hyaluronidase. Two expert faculty members attended each specimen table and closely observed the dissection and treatments by participants to guide them on the best techniques and mention their pitfalls. It was one of the most instructive hands-on workshops in aesthetic medicine and plastic surgery. Finally, LA-MCA was followed by the long-lasting impression of a highly educational meeting and a memorable social event.
SAVE THE DATE
LA-MCA 2024 7th Annual Aesthetic Meeting
21-24 March 2024; Beverly Hills, California, United States.