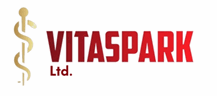 Focusing on the needs of today's surgical trainees, Vitaspark has been created and curated by Aishan Patil, a Scottish surgical SpR, and colleagues. Although Vitaspark helps aspiring surgeons find short-term locum work to gain departmental and operative experience, it is not a conventional surgical recruitment company.

It also offers international trainees services including examination preparation tips and advice on biodata and interviews. Drawing on the expertise of a panel of young surgeons, it is creating a digital platform for examinees to team up with colleagues and study together. They will also be able to discuss areas of difficulty with an appropriate mentor.
The company is liaising with training academies and institutions to let its clients know about the best opportunities available in the UK and further afield. It is also reaching out to like-minded educational and career-counselling firms in several countries to establish tie-ups.

Vitaspark is a friendly, approachable, hands-on brand that believes in looking after its customers. In doing so, it is fortunate to have an experienced set of honorary advisers, who are established leaders in their fields.
Charges are reasonable and the team aims to provide value for money.
(Photos Aishan Patil and Danielle Britton)
FURTHER INFORMATION
Vitaspark
https://vitaspark.uk