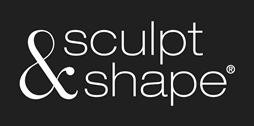 Sinclair, formally Sinclair Pharma ("Sinclair", www.sinclair.com) a global aesthetics company headquartered in London and fully owned subsidiary of Huadong Medicine Corporation Limited presents Sculpt&Shape® at the IMCAS 2023 congress in Paris.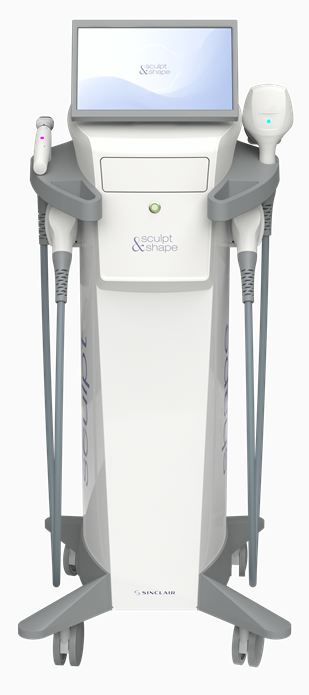 Sculpt&Shape® is an innovative RotateRF technology device for full body contouring and face rejuvenation. Its different tips and modes combined with the real time temperature control and safe touch technology ensure a unique experience for all patients with no downtime. 360º tips RotateRF Technology effectively and evenly heats treatment areas, providing homogeneous heating, facilitating the movement of the applicator, enhancing lymphatic drainage and improving the displacement of the retained interstitial fluids. Sculpt&Shape® is an excellent choice to complete a clinic product portfolio with innovative technology that can be used alone and in combination with other medical aesthetics treatments.
This is another milestone for the company that acquired Cocoon Medical in April 2021 and, in February 2022, added the exciting range of energy-based devices from Viora to its portfolio. Sinclair now has a wide range of products, both injectable fillers and energy-based devices, offering patients a wide variety of aesthetic procedures. The company is on a mission to transform customer confidence with patient safety and satisfaction at the core of everything we do.
Miguel Pardos, CEO of Sinclair commented: "We are delighted to be exhibiting at the IMCAS Paris 2023 congress and I am looking forward to welcoming our customers and business partners to our booth where they will be able to see our new brand design, our products and meet the global team present"
To see the new brand and see the transformation of the Sinclair training platform visit www.sinclair.com; https://www.linkedin.com/company/sinclair-pharmaceuticals-ltd; and on Instagram @sinclair.global and @sinclair_ebd_global
About Huadong Medicine Co., Ltd.
HMC(SZ.000963), listed in 1999, is one of the top manufacturers and distributors of pharmaceutical and medical products in China, where it has over 12,000 employees and generated approximately $5.1 billion of revenue in the financial year ended 31 December 2021. Over the past five years, HMC has established a leading aesthetics business in China, offering a variety of fillers. HMC is an affiliate of China Grand Enterprise Inc. (CGE), an investment group headquartered in Beijing.  CGE has four business sectors: pharmaceuticals and healthcare, commodities trading, real estate investment and financial services, among which, pharmaceuticals and healthcare sector is the core business. CGE is ranked in the top five enterprises in the Chinese Pharmaceutical industry and manages over 60 pharmaceutical subsidiary companies, HMC is the largest one.
About Sinclair
Sinclair is an international company operating in the fast growth, global aesthetics market.  Sinclair has built a strong portfolio of differentiated, complementary aesthetics technologies in both the injectable and EBD segments. Both divisions are experiencing significant growth, targeting unmet clinical needs for effective, high quality, longer duration, natural looking and minimally-invasive treatments. Sinclair is planning entry to multiple new geographic markets and line extension launches over the next few years. The Group has an established sales and marketing presence in the EU markets, USA, Brazil, Mexico, Colombia, UAE, Hong Kong and South Korea and a network of international distributors.  
FURTHER INFORMATION
Sinclair Ltd, Barcelona ESP
Marjolijn Benthem
E: mbenthem@sinclair.com
www.sinclair.com