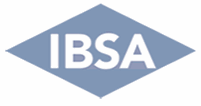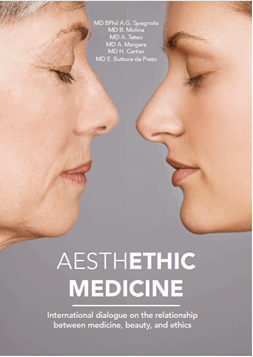 Ethics in Aesthetic Medicine: presented the Consensus Paper of the major international experts
With the unconditional support of IBSA Derma, the Document addresses the ethical aspects of Aesthetic Medicine, for a clearer definition of the opportunities and limits of intervention – according to plain guidelines – to promote an increasingly more authentic beauty
Paris (France), January 26, 2023 – From the advances and breakthroughs in dermatology to plastic surgery and aging science: these are the main topics debated by the sector's leading international experts during the IMCAS World Congress 2023, to be held in Paris from 26 to 28 January. This year too IBSA Derma – the company's dermo-aesthetic division – will be the protagonist of this important appointment, thus confirming its commitment in the Aesthetic Medicine area at the side of the major professionals of this field. With its unique expertise, consolidated over time, IBSA is an important player in the reference market, as well as one of the world leaders in the development of hyaluronic acid-based products in Aesthetic Medicine applications.
In this year's edition, the Company – which has always promoted culture – is present at the Congress with a session (January 26, 2023, 11:00am-12:00pm) entirely dedicated to the presentation of the Consensus Paper entitled "The AESTHETIC MEDICINE: INTERNATIONAL DIALOGUE ON THE RELATIONSHIP BETWEEN MEDICINE, BEAUTY AND ETHICS" by an Advisory Board made up of leading international experts, such as: Antonello Tateo, Head of the Plastic Surgery Operational Unit of the Istituto Auxologico Italiano, Milan; Edith Buttura of Prato, Specialist in Maxillofacial Surgery, Verona; Beatriz Molina, Aesthetic Specialist, Fellow Member of the British College of Aesthetic Medicine; Hugues Cartier, Dermatologist and Global Course Coordinator of IMCAS; and Andrea Margara, Specialist in Reconstructive and Aesthetic Plastic Surgery, Italian National Secretary of ISAPS.
The document outlines a picture in motion, thanks to the contributions of the experts, who passionately recounted their vision of Aesthetic Medicine, while inviting their medical colleagues to an ethical reflection on clinical practice for the benefit of the patient, who has often to be guided towards a greater self-awareness.
The topics emerged are presented by giving voice to each expert and their particular narration, while the closure consists in the principles of ethical orientation (*) which – thanks also to the extensive contribution of Prof. Antonio Gioacchino Spagnolo, Head of the Centre for Clinical Bioethics and Medical Humanities Research, Faculty of Medicine and Surgery of the Università Cattolica del Sacro Cuore in Rome – have been identified as a call to action addressed to his colleagues.
The paper does not end its mission with this publication but will give life to a path of communication and in-depth analysis.
"The new goal that IBSA set itself with this ambitious project is to collaborate even more closely with Doctors and Scientific Societies, to develop and raise awareness of the ethics of Aesthetic Medicine and educate about its mindful and respectful use", stated Tania Pirazzini, Head of the Dermo-Aesthetic Department. "We are well aware of the need – stronger today than ever – to disseminate a new culture that considers Aesthetic Medicine as an actual treatment in the medical context, a cure that can show its effectiveness first of all by preserving the uniqueness of each individual, increasing self-confidence and improving social relationships, as well as everyone's daily life".
*https://www.fondazioneveronesi.it/magazine/tools-della-salute/download/comitato-etico-i-decaloghi
IBSA Institut Biochimique SA
IBSA (Institut Biochimique SA) is a Swiss multinational pharmaceutical Company, founded in 1945 in Lugano. Today, its products are present in over 90 Countries on 5 continents, through the Company's 17 subsidiaries located in Europe, China, and the United States. The company has a consolidated turnover of 800 million CHF, and employs over 2,000 people between headquarters, subsidiaries and production sites. IBSA holds 90 families of approved patents, plus others under development, as well as a vast portfolio of products, covering 10 therapeutic areas: reproductive medicine, endocrinology, pain and inflammation, osteoarticular, aesthetic medicine, dermatology, uro-gynaecology, cardiometabolic, respiratory, consumer health. It is also one of the largest operators worldwide in the area of reproductive medicine, and one of the world's leaders in hyaluronic acid-based products. IBSA has based its philosophy on four pillars: Person, Innovation, Quality and Responsibility.
IBSA Derma
IBSA Derma is IBSA's dermo-aesthetic division. The foundations on which IBSA Derma has sustained its growth on national and international markets, anticipating the needs of doctors and patients, are pharmaceutical expertise, technological know-how and an innovative and dynamic market approach. IBSA Derma's approach, with its comprehensive range of Viscoderm®, Profhilo® and Aliaxin® products developed on the basis of the Hydrolift® Action concept, aims at counteracting the physiological decrease of hyaluronic acid in tissues, restoring hydration, elasticity and tone. Thanks to an innovative use of ultra-pure hyaluronic acid, positioned globally in the "top high quality" range for its purity and safety, IBSA Derma is redefining beauty standards by enhancing the authenticity of each and every individual, because "Everyone is a Masterpiece".

FURTHER INFORMATION
Press Office IBSA - Italy
Giovanna Vetere
E: giovanna.vetere@noesis.net
T: +39 348 7022510