Designed to hold fine suturing needles, our needle holder is ideal for plastic surgery procedures. Engineered using high-quality stainless steel, the device is available with a flat serrated handle that offers a grooved grip for enhanced stability.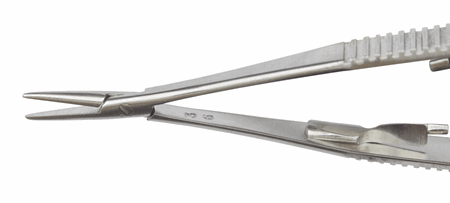 The 145mm arm has been designed with a locking mechanism that is activated when the spring action handle is squeezed ensuring a secure grasp.
To arrange your free sample of our Castroviejo needle holder, please contact us.
FURTHER INFOMRATION
Edward Sheppard
Product Marketing Manager, Single-Use Instruments
Innovia Medical
T: +44 (0)1792 797910
E: dtrmarketing@innoviamedical.com
www.innoviamedical.com