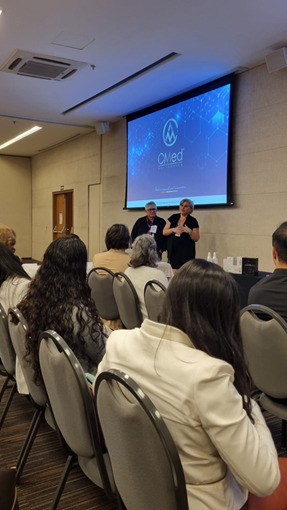 On the 23rd of July Carlo Michelini and Andrea Malventi, CEOs and Founders of CMed Aesthetics, and Agnes Kuzniak, Global Clinical Trainer, were invited to present at the Radisson Blu Hotel in São Paulo, Brazil.
The event was organized by Ekoliv PRODmed, the official partner of CMed Aesthetics in Brazil, with the cooperation of two medical associations, ABRAFIDEF and ANAFIN.
The attendees were over 20 and mainly aesthetic medical doctors and dermatologists. They had the chance for the first time to learn about 4EVER, BioRePeelCl3, BioReHydra, BioReLift, ARES, LUMINESCENS. 
During the event, the participants assisted to live demonstrations and were involved in hands-on training sessions.
The event was CPD accredited.
FURTHER INFORMATION
CMed Aesthetics
www.cmedaesthetics.com