Prof. Firas Al-Niaimi presented at the 3-DAY IMEC 2023 Aesthetic Medicine Congress in Slovakia in Pezinok Castle on the 12-14 October.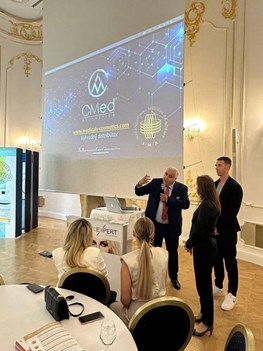 He held a lecture about Luminescens Mesotherapy, a brightening and depigmenting solution for the face and the body.
The formulation is compatible with all phototypes, for oily and dry skin.
The depigmenting activity is carried out by SPECIFIC ACTIVE INGREDIENTS, assisted by a superficial peeling action that promotes epidermal renewal and favors the delivery to deeper derma layers.
Prof. Dr. Firas Al-Niaimi had the honour to launch the incredible treatment package of Luminescens which was greatly received.
The event was organised by International Medical Expert - Výhradný distribútor, školiace centrum IMA and Katka Boleková, where there are over 100 delegates listening to the advances in CMed Aesthetics products from rejuvenation treatment to anti-pigmentation.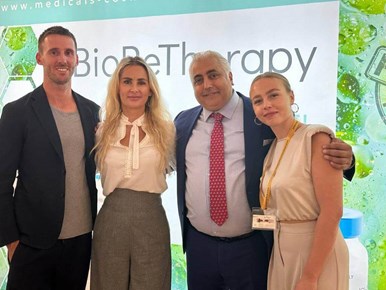 FURTHER INFORMATION
CMED Aesthetic events
www.cmedaesthetics.com