Event Details
Date: 12 October 2018
---
Location name: London, UK
---
Location address: Royal College Of Physicians, Saint Andrews Place, London NW1 4LE, UK
---
Tel: + 44 (0)207 808 2921
---
---
---
---
Click to view dynamic map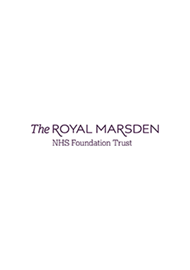 10th Annual Royal Marsden Breast Cancer Meeting
An update on what is new, challenging and controversial in the management of patients with breast cancer.
"This year marks a decade of organising these annual meetings and we are delighted to announce our Cridlan lecturer, Professor Mitch Dowsett, will be 'unravelling the mysteries surrounding ER and breast cancer'. This year our programme will address the contentious dilemmas surrounding post-mastectomy radiotherapy and reconstruction, and how or if they go together as well as various other topics in medical oncology.
The meeting is open to all professionals who are involved in looking after women with breast cancer, including clinicians and senior nurses."