Event Details
Date:
26 January 2023
- 28 January 2023
---
Location name: Paris, France
---
Location address: Le Palais des Congrès de Paris
2 Pl. de la Prte Maillot
75017 Paris
France
---
---
Click to view dynamic map
PREVIEW
One of the leading events in dermatology, plastic surgery, and aesthetic science returns to Paris for 2023. Following its post-covid return and sweeping success in June, the IMCAS World Congress will return to Paris again for its 24th edition in January of 2023. Now fully in-person, the congress will gather leading industries and experts to promote education and innovation among physicians and industry representatives within the fields of dermatology, plastic surgery, and ageing science.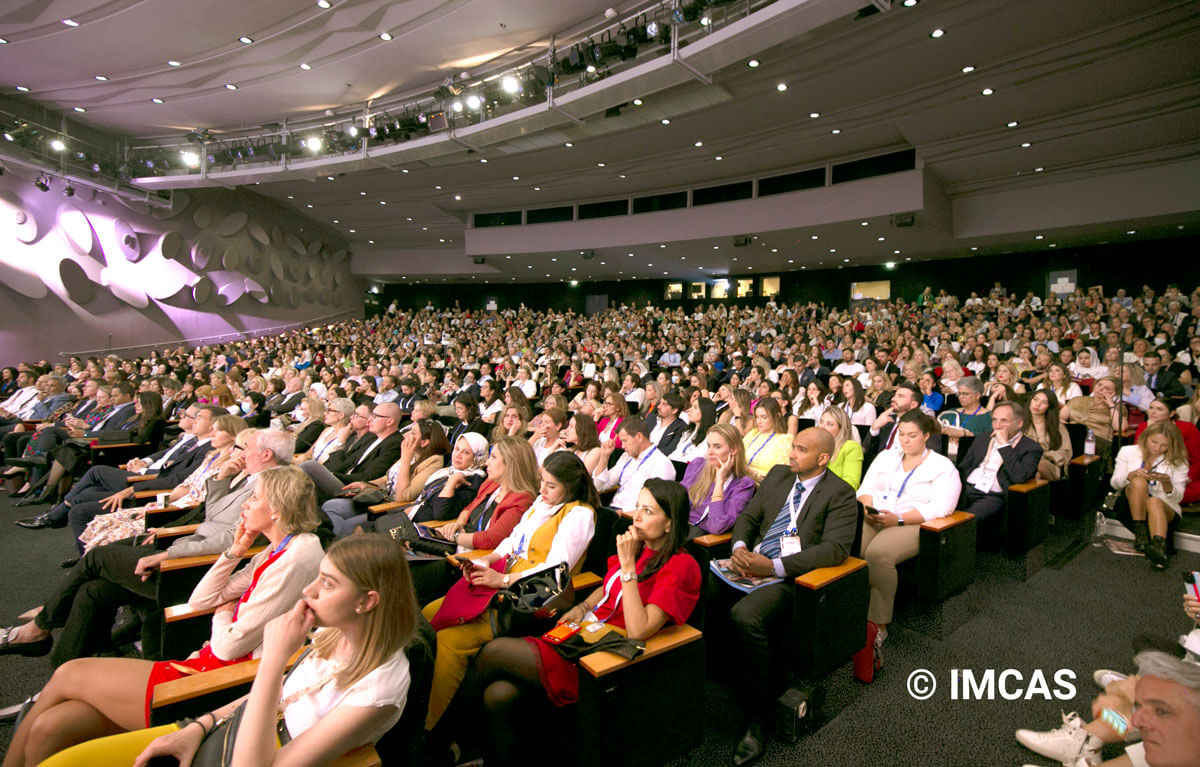 The event will take place at the Palais de Congrès, with a minimum of 16 session rooms spanning all three levels of the venue. The impressive scientific programme will be carefully curated to provide engaging, new medical material within the 15 key themes of aesthetics, including sessions in ultrasonography; fillers; toxins; body shaping; lasers and energy-based devices (EBD); clinical dermatology; cosmeceuticals; face, breast, and body surgery; platelet-rich plasma (PRP) and lipofilling; threads; hair restoration; genital treatments; practice management; male treatments; and future tech.
The new additions for this year's programme include a variety of new formats, methods, and the latest technical updates. In the signature IMCAS Surgery Course, the simultaneous anatomical dissections and demonstrated surgery will both be led by the performing surgeons themselves in a full explanation from theory to implemented technique. Likewise, the Live Anatomy on Cadaver Workshop will feature simultaneous procedure and dissection formats, with applications of ultrasonography to further explore injection complications and methods to manage and avoid complications in procedure.
You can also expect an extended clinical dermatology module, as well as new additions to the classic injection sessions with filler and toxins. Plus, full-day modules on practice management, hair restoration, female genital treatments, and cosmeceuticals bring the latest specialty updates, for a top-level medical education programme that combines new research and engaging techniques for everyday methods that can be implemented into future practice.
To complement, the exhibition hall finishes the breadth of the IMCAS learning experience. Open all three congress days, the exhibition houses a wide variety of aesthetic industries representing their latest products and devices available in 2023. This space provides an ideal location for industry networking and offers a wealth of development for both physicians and industry representatives, with symposia and live demonstration sessions highlighting the year's innovation.
IMCAS is excited to be hosting yet another innovative World Congress event to bring you the best medical material for your own education and practice. Be sure to join them this January to take part in the future and advancement of aesthetic science and education.