Event Details
Date: 22 October 2021
---
Time: 08:00
---
Location name: Glasgow, UK
---
Location address: Hilton Glasgow Grosvenor, 1-9 Grosvenor Terrace, Glasgow G12 0TA, UK
---
---
---
Award: 5 CPD points
---
The British Society of Facial Plastic Surgery (BSFPS) Annual Meeting was held at the Hilton Grosvenor Hotel, Glasgow on 22-23 October 2021. Mr Natarajan Balaji hosted the meeting, with a face-to-face attendance of 101 delegates across both days from the United Kingdom and internationally.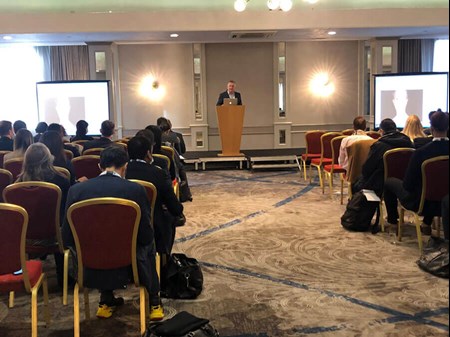 President Presentation - Mr Peter Andrews BSFPS 
Mr Peter Andrews, President of the BSFPS, opened both days with a warm welcome and summary of the society's progress on various developments. The first day was a high-value comprehensive programme tailored to specialty trainees with an interest in septorhinoplasty and facial plastic surgery concluding with a mock viva for the FRCS(ORL-HNS) exam.
The second day featured lectures, research presentations and expert panel discussions encompassing the full range of aesthetic to reconstructive and surgical to non-surgical facial plastic surgery procedures. Professor Hesham Saleh, the immediate Past-President of the BSFPS, provided an update on 'Cosmetic Surgery Certification' and the major milestones within this landscape including increasing requirement for certification. The international keynote lectures of 'Septorhinoplasty–The Journey of a Legend' and 'Bony Grafts in Rhinoplasty' were delivered by Professor Wolfgang Gubisch, Germany and Dr Philio Lekakis, Belgium respectively. Professor Tim Woolford chaired the expert panel discussion on complex and difficult rhinoplasty cases allowing delegates to benefit from the amalgamated knowledge of some of the most experienced facial plastic surgeons in the UK.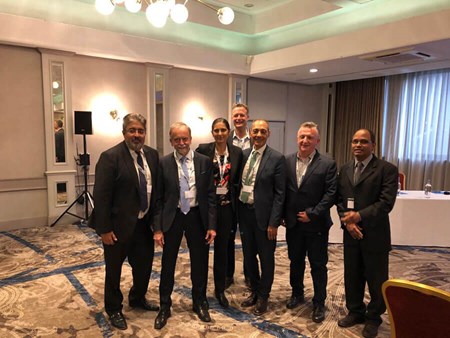 The BSFPS Expert Panel and Council 
The meeting concluded with prizes awarded for best oral presentation, best poster presentation and the BSFPS Essay Prize to Harpreet Kasbia, Chandanpreet Chhina and Roshan Rupra respectively. Mr Anil Joshi won the popular vote at the Annual General Meeting to host the next BSFPS Annual Meeting 2022 in London. Overall, the BSFPS truly delivered as the foremost annual meeting in facial plastic surgery in the UK and we would wholeheartedly recommend the meeting to anyone with an interest in the field.  
Mr Ryan Chin Taw Cheong
Specialty Registrar in Otolaryngology
Royal National ENT and Eastman Dental Hospitals, London, UK

Mr John Curran
Specialty Registrar in Otolaryngology
Crosshouse Hospital, Kilmarnock, UK