Event Details
Date:
15 September 2021
- 18 September 2021
---
Location name: Nice, France
---
Location address: Hyatt Regency Nice Palais de la Méditerranée
13 Promenade des Anglais
Nice
France 06000
---
Tel: +33 6 115 22425
---
---
---
Following on from the immensely successful virtual EAFPS Conference in 2020 during the COVID pandemic, a return to an in-person face-to-face meeting was greatly welcomed and appreciated by all, allowing us the opportunity to reunite with colleagues from around the world once again and breathe a sigh of relief that a sense of normality was finally being restored.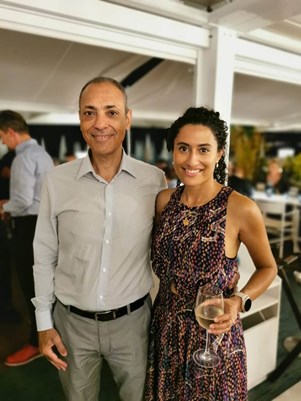 Immediate EAFPS Past President, Hesham Saleh, with Sharinie Yapa.
The meeting took place at Palais de la Méditerranée in the beautiful city of Nice, France. Organisation was led by EAFPS Board members, Yves Saban, Hesham Saleh, Alwyn D'Souza and Jose Carlos Neves with collaboration from the remaining Executive Board and Scientific Committee.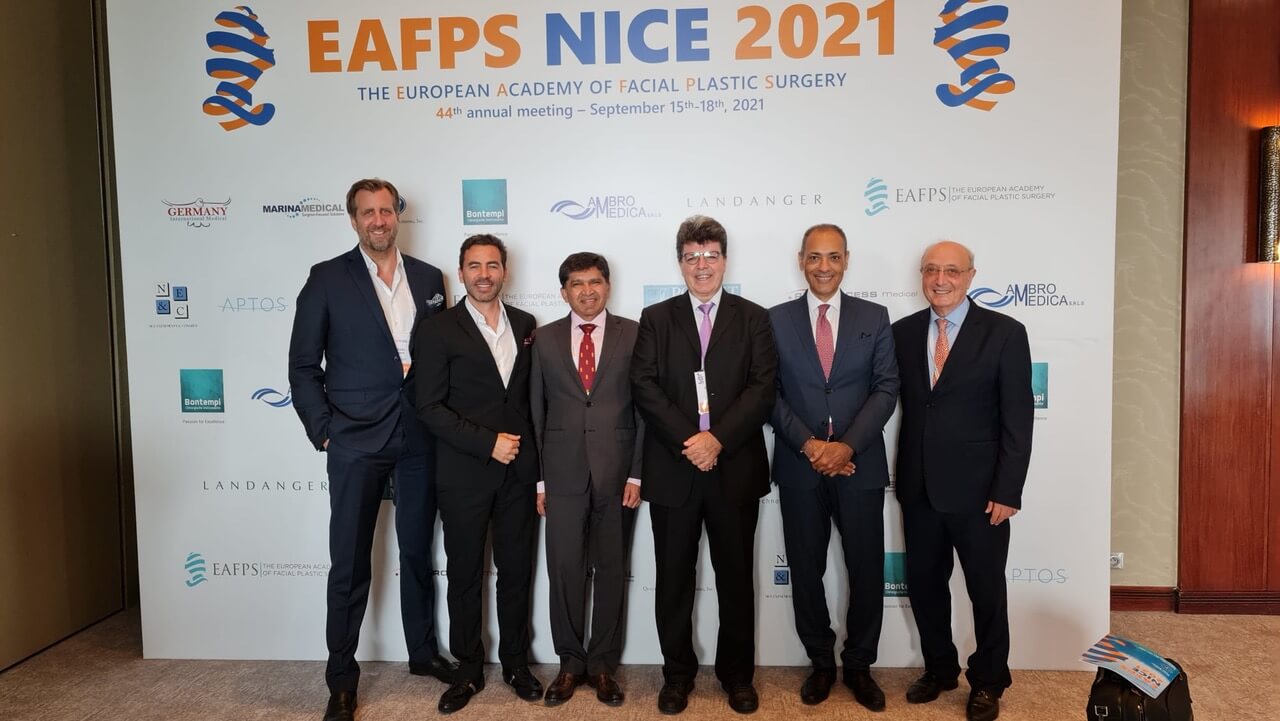 EAFPS Executive Board.
This year, over 400 delegates attended from various parts of the world. Talks took place in three rooms running simultaneously over four days, with one room dedicated to presentations in French. Themes included rhinoplasty, facelift, facial trauma, reconstruction, rejuvenation, facial aesthetic medicine and oculoplastic surgery. As per the usual format, expert panel discussions took place at the end of each session.
There was also a selection of free papers and a third EAFPS Junior Forum. Additionally, this year, special segments were dedicated to 'Women in Facial Plastic Surgery' which celebrated the achievements of women around the world, and also an in-depth discussion about the impact of social media and body dysmorphic disorder in our society today.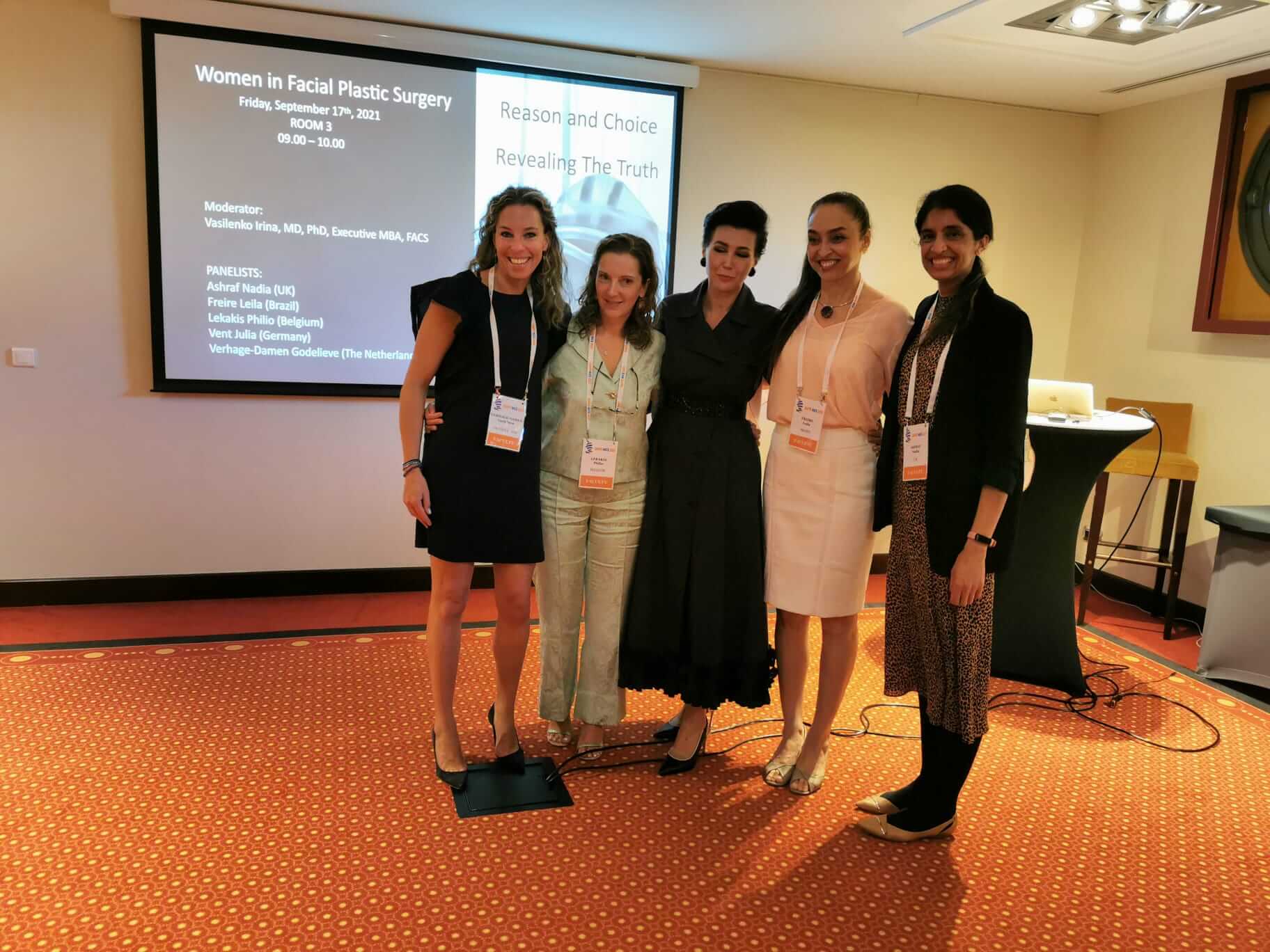 Women in Facial Plastic Surgery. (L-R): Godelieve Verhage- Damen (The Netherlands), Philio Lekakis (Belgium), Irina Vasilenko (Moderator, Russia) Leila Freire(Brazil), Nadia Ashraf (UK).
This year, Alwyn D'Souza was inaugurated as President of EAFPS, taking over from immediate Past President, Hesham Saleh, with Jose Carlos Neves as President Elect. The Joseph Lecture was given by Roger Janowski (Nancy, France) who delivered an interesting and insightful talk on how the evolution of the species may influence concepts within rhinoplasty. Naresh Joshi (Oculoplastic Surgeon, London) was awarded an honorary membership for his long support of the objectives of EAFPS, and Kristian Hutson (EAFPS Fellow) received the Tony Bull Award for best published peer-reviewed research article.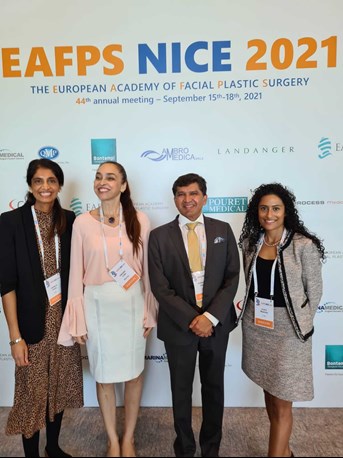 (L-R): Nadia Ashraf, Leila Freire, EAFPS President Alwyn D'Souza and Sharinie Yapa.
The Faculty Dinner took place on the evening of day two at the picturesque seafront restaurant, Le temps d'un été', followed by the Gala Dinner on day three in the ornate 19th-century lounge of Salon Royal, Hôtel le Negresco. Faculty and delegates enjoyed a lavish three course dinner with champagne and live music. The ability to reconnect socially with our peers was greatly valued and long overdue.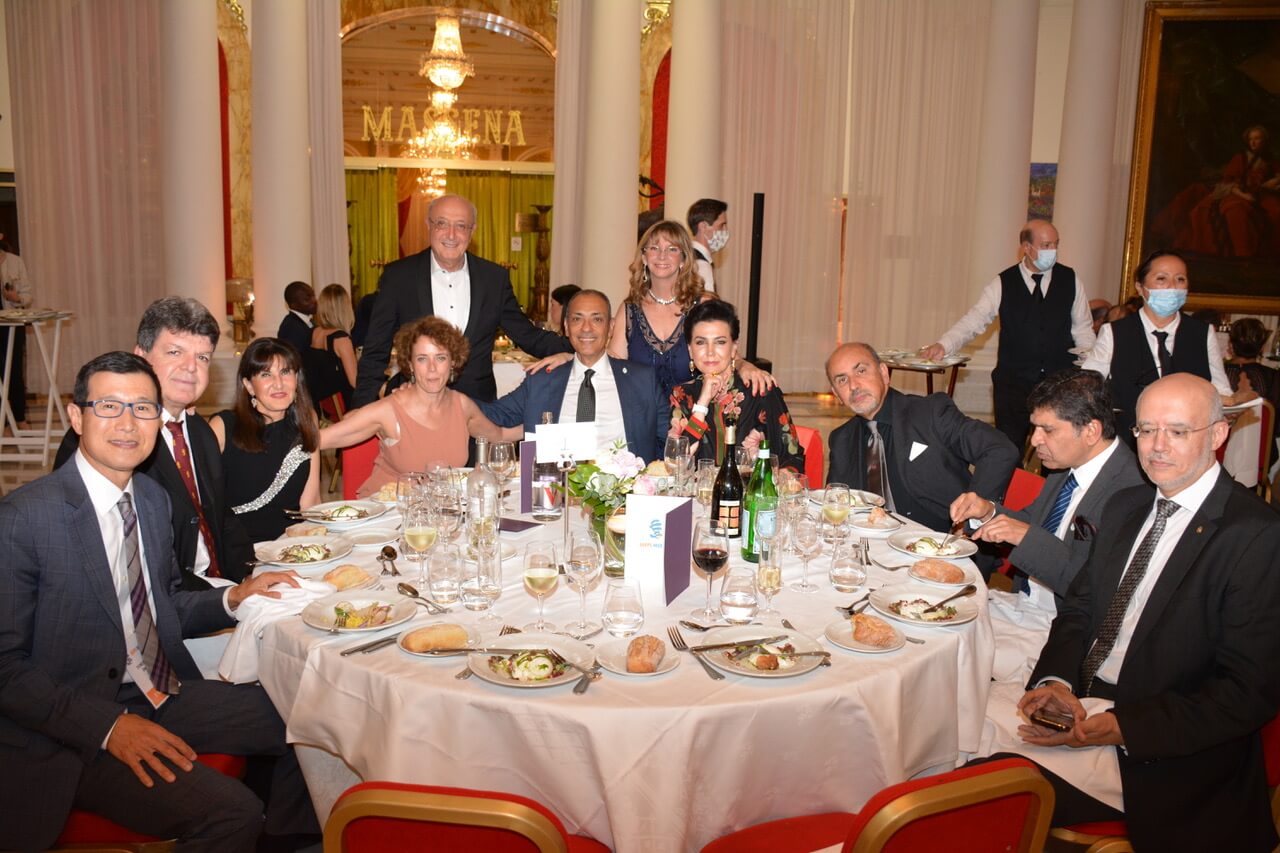 EAFPS Gala dinner main table with Hesham Saleh, Yves Saban and partners, along with Dean Toriumi, Fazil Apaydin, Pietro Palma, Alwyn D'Souza and Hossam Foda.
The next meeting will be held in Lodz, Poland, in September 2022 where we hope to meet even more facial plastics colleagues in person from around the world.


Report by Sharinie Yapa, MBBS FRCS (ORL-HNS), Post CCT Senior Rhinology Fellow, Charing Cross Hospital, London, UK.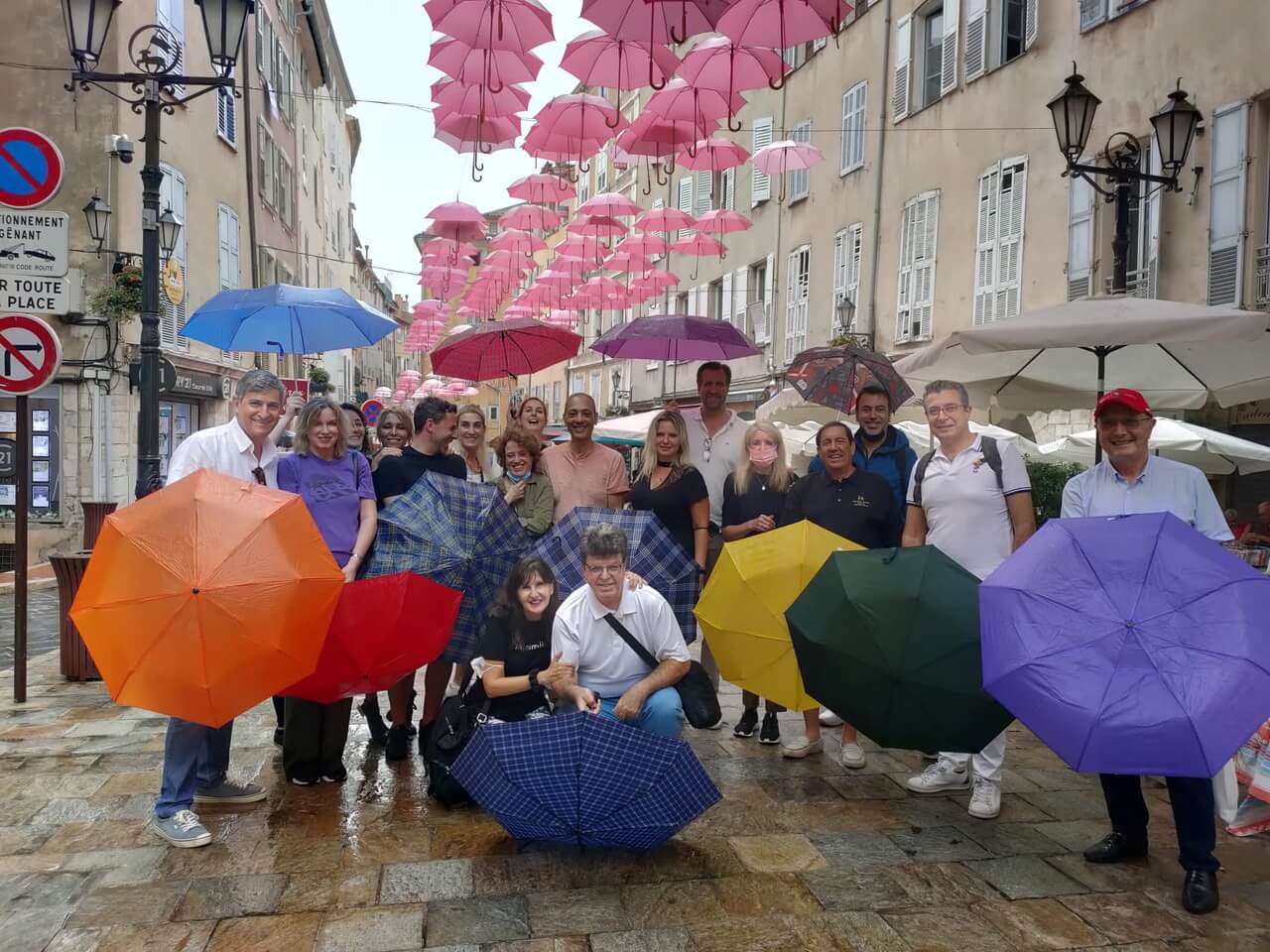 EAFPS A rainy day during pre congress tour.