Event Details
Date:
6 February 2020
- 8 February 2020
---
Location name: London, UK
---
Location address: Royal College of Physicians, 11 St Andrews Pl, London NW1 4LE
---
Tel: +44 (0)20 7501 6796
---
---
---
Click to view dynamic map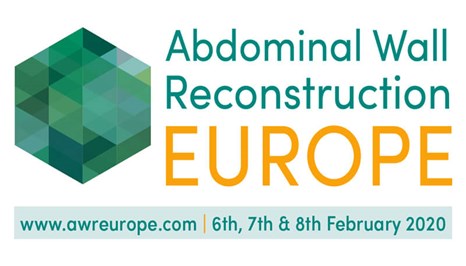 AWR Europe has become an essential event for those with an interest in abdominal wall reconstruction, with over 300 of the world's leading general, plastic and aesthetic surgeons converging for three days of information exchange and networking. AWR Europe represents an international community where world-leading faculty can create a forum with participants from around the world to share ideas and challenge the core principles of good surgical practice. 


"I think I can say without exaggeration that it was the best conference I've ever been to." – Comus Whalan, Consultant Surgeon, Australia. 


The increasing collaboration of general and plastic surgery disciplines over the last few years has resulted in rapid advances in techniques and technologies to aid complex hernia repair. The scientific programme, developed by Mr Alastair Windsor and Mr David Ross, will showcase these latest innovations in complex reconstruction as well as provide an evidence-based consensus on standard procedures. 


"What an incredible meeting! Perhaps the most engaging and balanced meeting I have been to yet on AWR!" – John Fischer, Assistant Professor of Surgery, USA. 


A key theme running throughout the programme is the importance of the multidisciplinary team and the creation of AWR units which will help us to manage these complex patients more effectively. Talks on perioperative optimisation, rehabilitation and management of complications will combine with practical approaches to managing the open abdomen and abdominal compartment syndrome. There will also be detailed discussions on anatomy with sessions on transverse abdominus release and vascularised reconstruction, along with innovative talks on aesthetics including abdominoplasty, diastasis repair and component separation. 


"Thank you for the honour of the opportunity to attend. I thought it was a truly phenomenal meeting! The lectures were fantastic, the event seamlessly orchestrated." – Jeffrey Janis, Professor & Plastic Surgeon, USA. 


A topical session of international importance is safety of meshes which will bring together input from plastic and general surgeons as well as regulatory bodies from the UK and Europe. This session will provide the latest thinking in mesh choice and use with a strong focus on evidence and data. It will be followed by 'The Great Debate: biologics vs synthetics' featuring a panel of leading experts who will discuss the relative merits of each. Another programme highlight will be on the ground-breaking AWR subspecialty of minimal access and robotics, where leading international experts from the USA will deliver video workshops on how robots will play a core role in future practice. 


"Thank you for the absolutely wonderful organisation of an exceptional meeting." – Agneta Montgomery, Consultant Surgeon, Sweden. 


Over the past four years, AWR Europe has covered what has been a rapid evolution in surgical techniques and practice. This 5th edition promises to reaffirm the basics of good practice, deliver a wealth of practical advice on how to improve your practice and expose you to new techniques at the forefront of surgical science.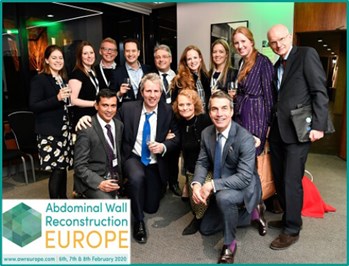 Register today and join the AWR Europe community.
T: +44 (0)20 7501 6796
E: georgia.peart@markallengroup.com