Event Details
Date:
16 September 2021
- 18 September 2021
---
Location name: Monte Carlo, Monaco (and virtual event)
---
Location address: Grimaldi Forum, 10 Av. Princesse Grace, 98000 Monaco
---
---
Click to view dynamic map
REPORT
By  Madeleine Farrant, Scientific Coordinator, Euromedicom.
AMWC Monaco, the world's largest aesthetic medicine and anti-ageing event, opened its doors on 16-18 September for the first time since the pre-COVID era. Being the first to host such a large in-person event is no easy feat - however, it proved to be a huge success for delegates and exhibitors alike, giving a much-needed boost to the industry.
The exhibition I think is what took most people by surprise. It has always been a bustling hub for business - however, you never quite know how people will act after such a long period apart, only communicating through zoom and other digital means. Needless to say, it was a delight to see people so happy to be back doing business in person – you could not miss the energy that filled the exhibition rooms, as exhibitors showcased their latest innovations with delegates eager to discover the developments and learn more.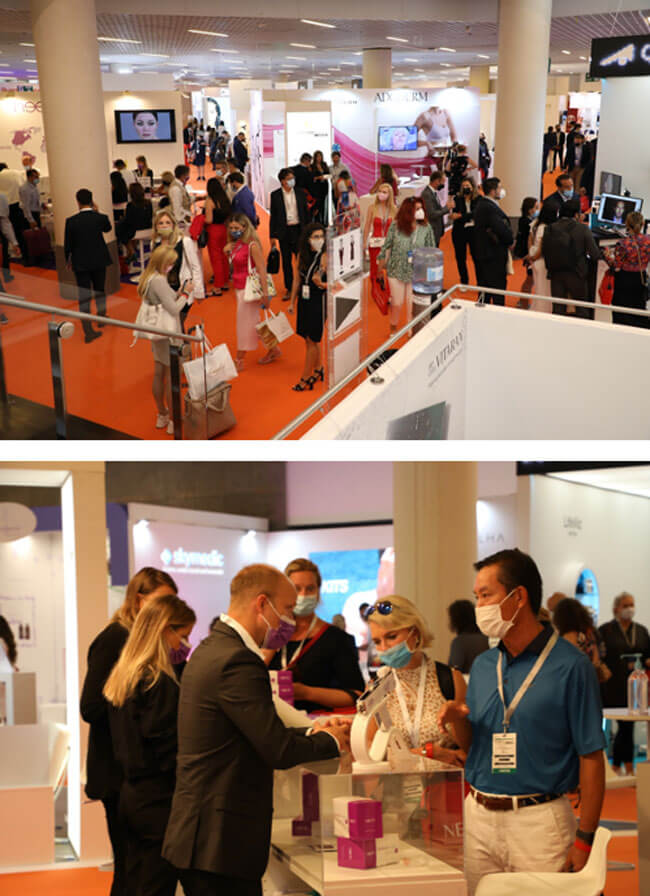 The scientific programme, which is famous for its advanced and forward-thinking lectures within the industry, welcomed the brightest minds globally to speak. This year, the agenda felt particularly diverse – and included many new speakers, who encouraged you to think outside the box, providing novel insights. In addition to a plethora of sessions covering injectables as you would expect, there was a phenomenal range of presentations on hot topics within anti-ageing – notably the gut microbiome and menopause, the importance of both these topics have come to light recently. A few personal favourites over the three days were 'Hormetic Approaches: The Italian Perspective', 'Microbiota & Aging', 'Chin: Enhancement & Rejuvenation with Injectables', 'How to be Healthier & Younger? A Medical Analysis' and 'Appearance – Beauty Perception – Attractiveness' – although my list could go on much longer. With the AMWC App, if there were sessions I missed, I could catch up on these later in the evening.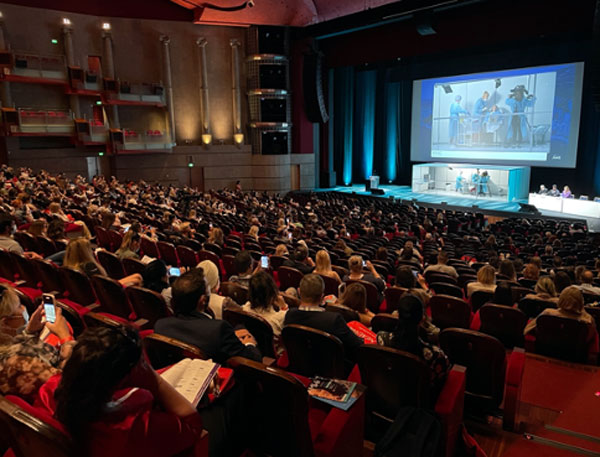 This year was also the first year that AMWC went hybrid – which threw its own set of challenges into the mix. While thousands were in conference rooms watching the presentations live, there were also thousands tuning in on their laptops from around the world. Ensuring that they had a seamless experience, that was just as engaging as being in-person, was important to the Euromedicom team, and involved a lot of planning. Having this virtual option, however, allowed AMWC to be accessible to a much greater audience - whether people were unable to travel, or simply had additional plans around the conference, they could still be a part of this event.
All in all, being back in Monaco at AMWC and seeing the buzz of the aesthetic medicine industry felt wonderful – although somewhat surreal. We would like to thank all our delegates, speakers and sponsors for making this possible – we cannot wait to welcome everyone back for AMWC's 20th edition, due to take place on 31 March – 2 April 2022.