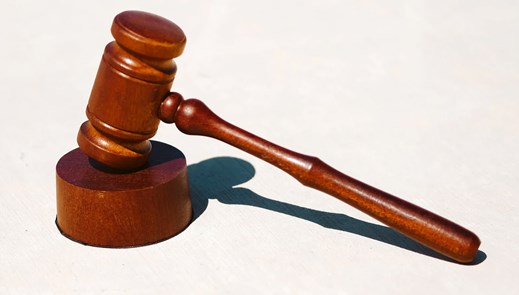 One of the most stressful days for a surgeon is when a letter marked 'Confidential' comes through the letter box. A firm of solicitors or a complaint manager from a regulatory body such as the General Medical Council or the Care Quality Commission requests all the clinical records of one of your patients, including photographs.
Every surgeon knows the importance of sending every piece of information back as each one will be scrutinised by an independent expert. That expert is the one who will write a report for the court and will give evidence that will help the judge decide whether the surgeon is at fault or negligent. Hence, expert witnesses carry a huge responsibility to ensure that their reports are factually accurate, unbiased and independent. If not, experts can be, and have been, criticised publicly in court and become liable for huge financial costs, as happened very recently to one surgeon who offered himself as an expert but whose expertise was demolished by a judge and was ordered to be liable for heavy legal costs.
An expert witness
An expert witness can be anyone with the knowledge or experience of a particular field or discipline beyond that to be expected of a layman.
An expert witness can provide the court with a statement of opinion on any admissible matter calling for expertise by the witness if they are qualified to give such an opinion.
Ethical expert report
In the field of everchanging medicine it is impossible for a doctor or surgeon to be expert in every aspect of their speciality. As an expert, one must understand every detail of the procedure or an intervention that has taken place, then make a judgement based on personal skill sets and 'up-to-date' knowledge in order to write an ethical and comprehensive report.
Ethical Experts Panel (EEP)
The report should be written for the court without bias or prejudice, or any pre-conditions asked for by those instructing the surgeon. With this in mind, the Consortium of Aesthetic Plastic Surgery Clinic Owners (CAPSCO) has set up a panel of expert aesthetic plastic surgeons chaired by Mr David Ward, former President of the British Association of Plastic, Reconstructive Aesthetic Surgeons (BAPRAS).
Our panel consists of plastic surgeons who subspecialise in various fields of aesthetic, plastic and reconstructive surgery. We have organised in-house training sessions for our panellists in collaboration with the long-established national expert witness training provider, Bond Solon.
These sessions will ensure that members of the panel will be up-to-date with the legal requirements for reports, will prepare reports that fulfil lawyers' requirements, and abide by all the rules of ethical expert report writing. If an expert's expertise should not include all the relevant points of a claim, they will work with other experts within the EEP. Our aim is to provide appropriate, unbiased and ethical expert reports in a timely manner.
To find out about becoming a member of the panel or if you need an expert report, email eep@capsco.co.uk or contact Mr Sankar via WhatsApp on 07974 686133.
COMMENTS ARE WELCOME